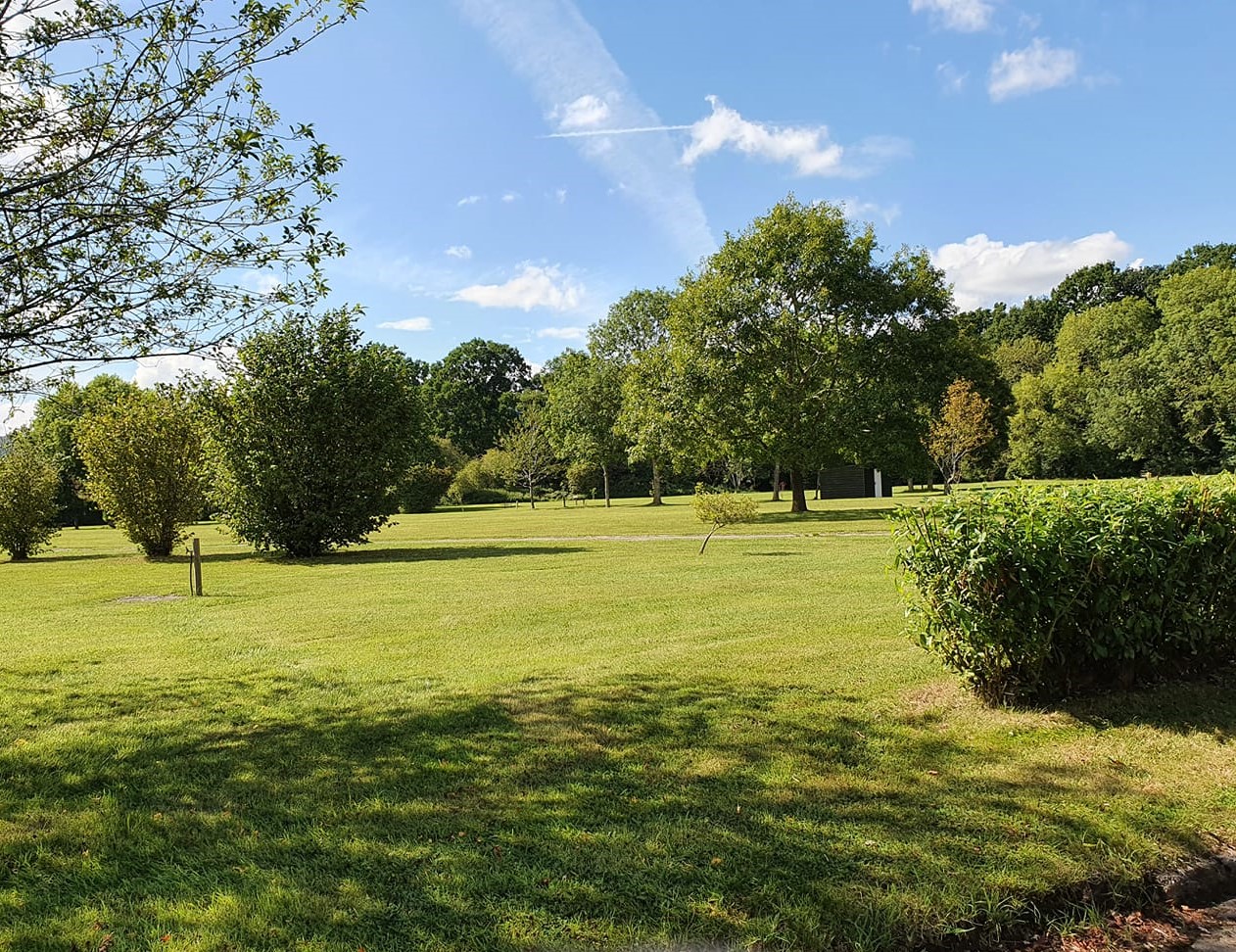 FRIENDS OF BLACKMORE
Always raising funds for Blackmore
We were founded with one simple aim – to raise funds to support Blackmore, our own beautiful camp site in the shadow of the Malvern Hills.
We realised that there were members, retired members, and friends of Guiding who wanted to support Blackmore in some small way but who didn't want to spend lots of time raising money – after all we're all busy people.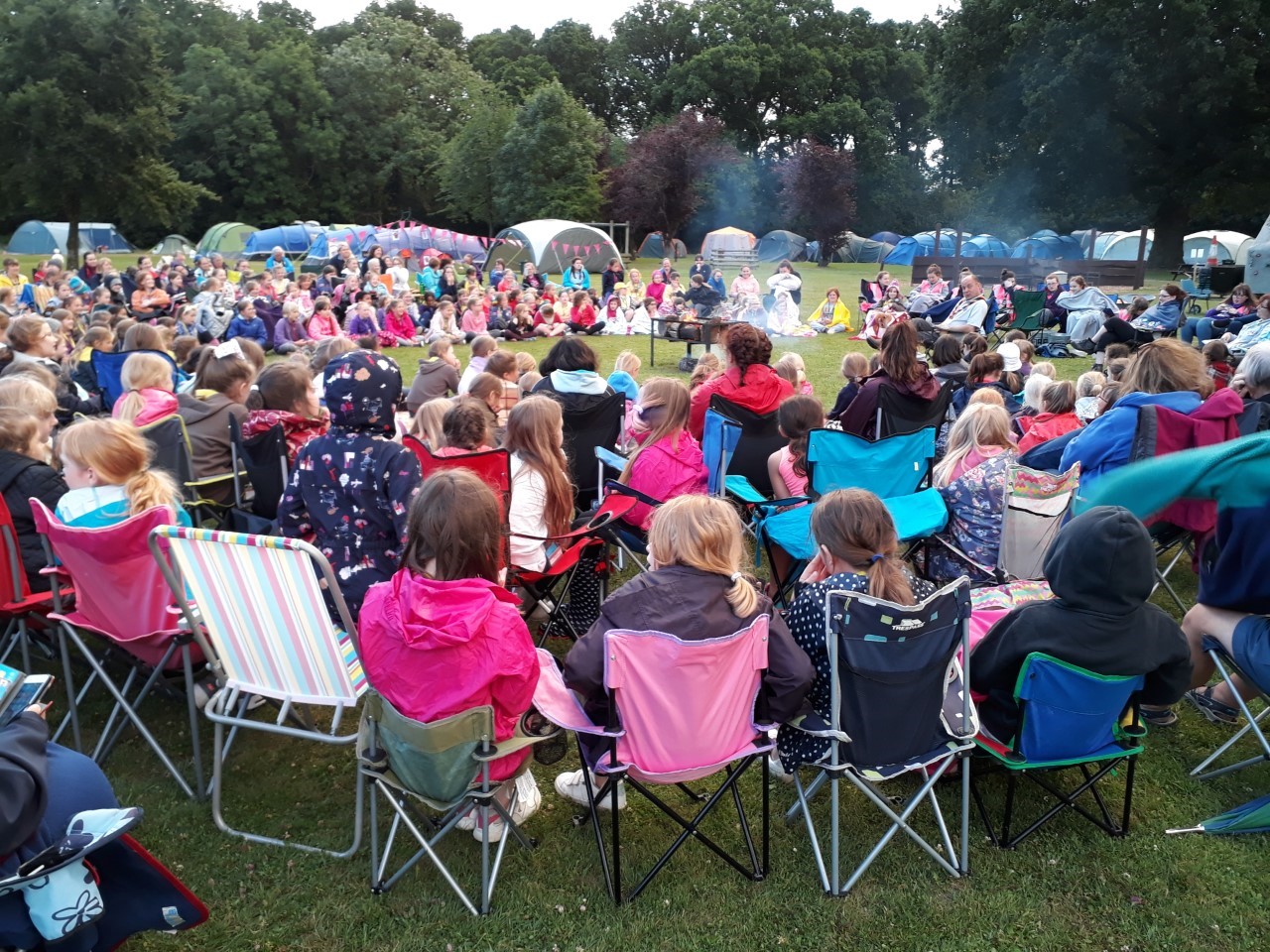 Jean Brettell (Girlguiding Worcestershire County Commissioner 1986 – 1991) 
We were all so deeply saddened last weekend (Feb 2021) to hear the news that Jean had died, following a short illness.
Jean's involvement with Girlguiding started after one of her daughters went home from Brownies one evening most upset, because her Brown Owl was leaving, and the Brownie Unit was going to close. That was the start of over 51 years of service that Jean gave as a volunteer to Girlguiding in Worcestershire.
Our County Campsite at Blackmore was beyond doubt, a place that Jean really loved and where she spent many happy hours. Jean took on the management of the Blackmore Shop, which she ran amazingly efficiently and with great enthusiasm. She was always coming up with new ideas to promote the shop to increase sales and raise funds for Blackmore. And raise funds she did – a significant amount over the years, for which we are so incredibly grateful. So many Rainbows, Brownies, Guides and Rangers (and adults) enjoyed their visits to Mrs B's shop – often being one of the highlights of a day visit, sleepover, holiday or camp at Blackmore.
Jean will be missed by so many of us, each in our own way. Our thoughts currently, are very much with Jean's four daughters Ali, Catherine, Tori and Jo and their families.
Join our 200 Club and win cash prizes
For just £1 a month – that's £12 a year – you will be allocated a number that goes into a monthly draw for a cash prize.
We have 2 draws every year for £50 and 10 draws for £30.
All you need to do is complete Membership & FOB 200 Club Leaflet, then sit back and wait. We'll let you know when you've won.
2020 Winners
| | | |
| --- | --- | --- |
| January | £50 |   Andy Flecknell |
| February | £30 |   Jo Tredwell |
| March | £30 |   Pam Gerrard |
| April | £30 |   Ombersley Guides |
| May | £30 |   Linda Arch |
| June | £30 |   Val Lampard |
| July | £50 |   Shona Ashmore |
| August | £30 |   Joanne Champion |
| September | £30 |   Jo Tredwell |
| October | £30 |   Mary Dowse |
| November | £30 |   Georgette Broughton |
| December | £30 |   Jill Bowen |
Support Blackmore for just £5
You can support Blackmore by simply becoming a member of Friends of Blackmore for just £5 a year. You'll be first to receive our Friends of Blackmore Newsletter and hear about our social events.  Click Membership & 200 Club Leaflet for details.