To access information on any of the challenges shown on this page, click on their badge.
Blackmore 50 Challenge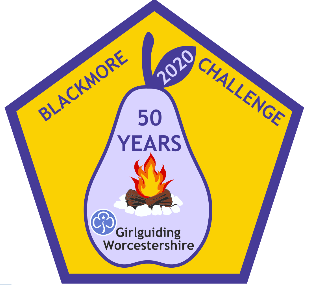 Click to view the challenge
Added 1st Aug 2020
Blackmore Booster Challenge
The  challenge is to raise at least 100 silver coins per person.
You can choose how and when you raise the money.
For for full details please click HERE.
The badges for these challenges are no longer available,
but you are welcome to continue with the challenges, just for fun.
Please note that the Challenges on these pages are not necessarily created by Girlguiding Worcestershire and we cannot, therefore, guarantee the supply of badges and resources.  Please check with the organiser before undertaking these challenges to ensure that the challenges are still active and that badges are available.  Any questions about the badges should be directed to the individual challenge organiser.