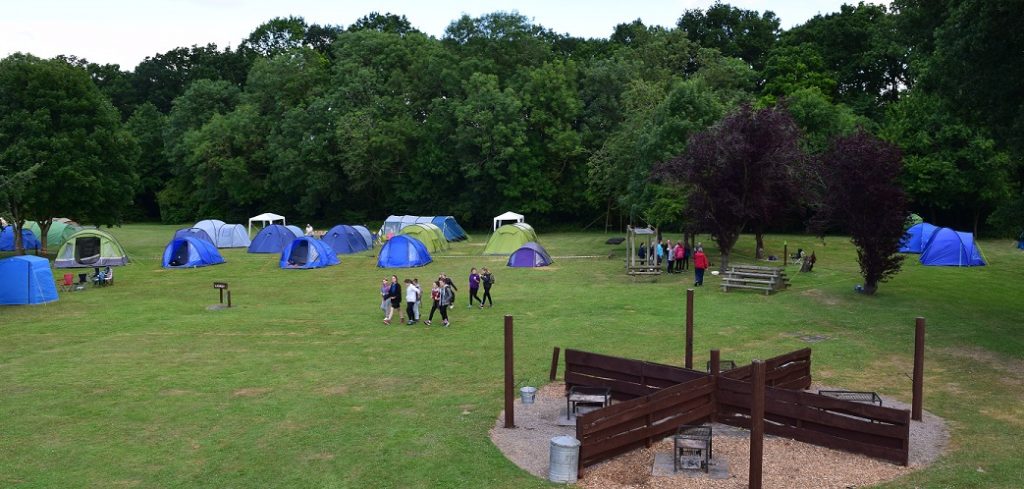 There are four camp sites all of suitable size for unit camps (see map).
Altar fireplaces MUST be used and are available for each site. There is a woodpile on site and firewood may be gathered from the woods. (Towards the end of the season it is advisable to check the availability of wood with the Blackmore Administrator). You should bring gadget wood with you.

From September to mid-July The Pavilion is used as a wet weather shelter and there is an outside toilet block, with hand basins that have hot and cold water.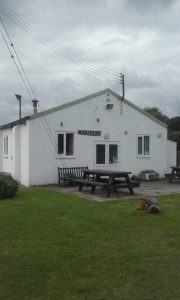 The Barn provides a wet weather shelter for the camp sites during mid July and August. During this time the hirer can use the showers in The Barn, but the kitchen will be locked. These facilities are shared by all campers, and when all sites are full First Aiders will need to agree a rota for use of the showers
We advise that you bring a toilet tent for night use (there is a chemical emptying point). There is disabled access to The Barn and the outside toilet block and facilities for disabled in both. Male facilities are also available.

There is a patrol 'cook-out' area and a quiet area/campfire circle. You will need to liaise with other units on site for use of these facilities.
There is camping equipment available. It is also possible to hire individual tents to supplement your own equipment. Please contact the Blackmore Administrator for further details.
Arrival time is normally after 2pm and departure time 4pm Sundays, before 1pm during school holidays, but these may be altered by checking with the office.
Hirers will be met on arrival at Blackmore IF REQUESTED.
ALL FEES ARE DUE 6 WEEKS BEFORE ARRIVAL.
Please help to keep the site and facilities in good condition, by leaving them as you would wish to find them.
Thank you.