Meet the County Advisers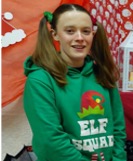 My name is Hannah McGarr from Halesowen Leasowes District in Hagley Division. I joined guiding as a Rainbow aged 5 and never left. I currently run a Rainbow and a Ranger Unit at 3rd Blackheath St Paul's. I am training to become a learning disabilities nurse and have experience of supporting children with additional needs in mainstream schools. I am committed to helping volunteers to support young members with additional needs. I am really looking forward to promoting inclusion and diversity in Worcestershire County.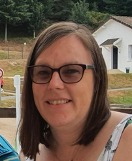 My name is Clair Connop from Hagley Division. I joined Guiding as a Brownie aged 7 and I was a Brownie, Guide and Ranger. After Rangers I took a break from Guiding but was enticed back when I bumped into an old Guiding friend when both if our daughters were at dancing together, she asked me to come and help at my old Guide unit as the other leader was leaving. That was nearly 20 years ago, and I have loved every minute of being a Guide leader. Outside of Guiding I am a nurse and a university lecturer teaching student nurses. I have a keen interest in inclusion and diversity amongst our volunteers as I firmly believe that if we have a diverse adult membership then we will be more appealing to a diverse girl membership.
Equality and Equity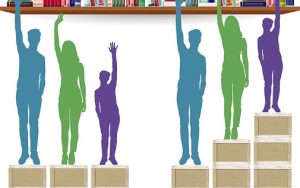 Equality
Treating everyone the same.
Everyone is treated the same however the individual in the middle and on the right cannot reach the same things that the person on the left can
Equity
Providing personalised support and input based on their individual needs.
Everyone has the support that they need to access the same opportunities