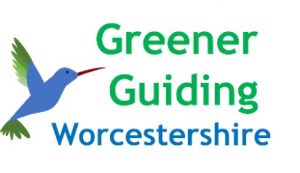 August Resources
For those not already aware, the Co-op supermarket is now offering soft plastic recycling at many of their stores. This includes things like crisp packets, bread bags, pasta bags and biscuit wrappers. You can find out more information on their website, including a full list of participating stores (which they are hoping to expand soon if your local shop is not currently listed).   Please share with your units, friends, and family – and encourage them to give it a go!

September Resources
Leading up to the UN Climate Change Conference (COP26) in Glasgow this autumn, why not take a look at the list of free resources, produced as part of the 'Together for Our Planet' campaign. There's also the recently launched Natwest's 'Climate Savers' competition – encouraging school aged children to share their climate action ideas – more information here.
October Resources
It is a UN climate action podcast that brings voices of youth climate activist together with engineers and entrepreneurs who show you how to bring about change.

June Resources
Check out The I Do One Thing (iDoT) resource, in conjunction with the Wildlife Trust, available from Midlands Region here.
"The I Do One Thing (iDoT) is to help girls understand their environment, protect wildlife and make small but sustainable changes that have the ability to make a difference. The Wildlife Aid badge pack is full of exciting outdoor activities and resources with additional leaders notes to support your outdoor meetings. There is a badge that can be gained by all members…and the activities can be completed by families or units both virtually or in unit meetings."

July Resources
This month we are sharing Girlguiding's work with 'Generation Green' – a project working to connect young people to nature.
This also includes a series of events – Caring for Nature (residentials), Connecting with Nature (day events) and Outdoor training events (for volunteers and adults). For more details and eligibility criteria please click here.

February Resources
This month we want to share this useful list of resources related to the environment and climate change.
We hope that these may be of use to you, your family or units.
It has been put together by SEEd (Sustainability and Environmental Education) and is very comprehensive; including websites, courses, videos, resources for teachers etc.
If you know of any other resources that you think are useful please share them with us!

March Resources
Try challenging yourself this month to 'eat seasonally' – eating fresh foods that are locally produced at the same time as you're eating them. It can save money, support local suppliers, and is much better for the environment as it reduces the miles food has to travel to reach your local shop. For example, food in season now includes cauliflower, leeks, kale, parsnips and rhubarb!
Eat the seasons is a useful

resource

to support with this, which offers information about seasonal food, tips and recipe ideas

April Resources
A reminder that coming up this month is Earth Day on the 22nd April – a global day of environmental action. This year's theme is 'Restore Our Earth' and more information can be found here.