The Commonwealth award is open to ages 13 yrs – 25yrs
 e.g.Guides, Rangers, Young Leaders, Inspire and adult members
You can complete this award by yourself or with your peers.
Click on badge at the top  to find out more about the Commonwealth Award.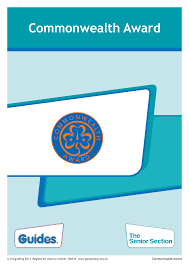 There is no time limit, however you must undertake three compulsory challenges.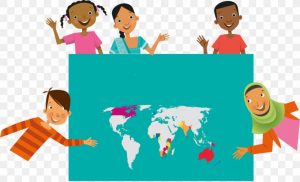 Knowledge of the commonwealth
Community Action – carry out a minimum of 20 hours of voluntary work in your community.
You must also complete two additional challenges from the following themes:-
Health; environment; culture heritage; fit for lifeboat of doors;
public speaking & debating; creative writing; citizenship; investigation.