Girlguiding Worcestershire – Special 2021 Thanks Award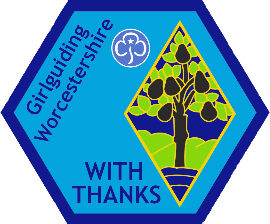 Do you know any member (any age and any role) of Girlguiding Worcestershire, who over the last few months has gone that 'extra mile' in supporting their community?
It maybe someone who has worked tirelessly for the NHS or Care System, someone  involved in other key worker roles, a Leader who has given extra time and her enthusiasm to organising on-line meetings, a younger member who has shown initiative and given her time to helping her community (especially at a local level) or someone, who for another reason, deserves our recognition and our thanks.
If your answer is 'yes', you are invited to complete the nomination form below. ( This award originally for 2020 has been extended to 31st May 2021)
THANK YOU!